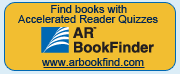 Creating A Safe Environment (CASE)
All volunteers, in diocesan organizations who work with children and vulnerable adults must follow these same guidelines. This would include all our parent volunteers.
FACTS Info - Tuition Payment Plan
Please click here and then choose one of the following links for the FACTS Tuition Payment System.
NEWSFLASH signup
To signup for our school wide newsflash, please click here.